MIXTUR №5 - Bioactive regenerative skin cream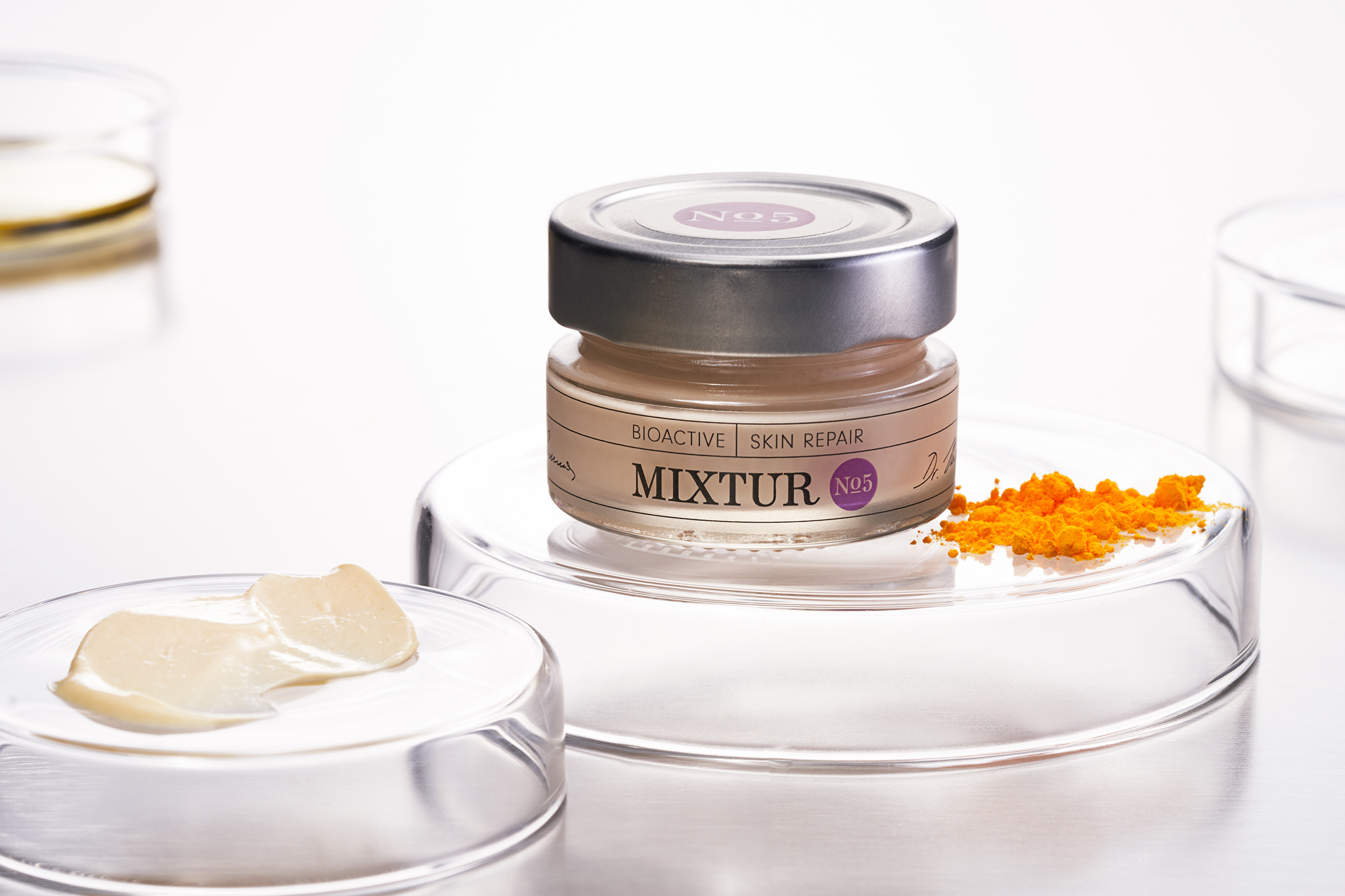 In MIXTUR №5 Dr. Sommer has combined the best ingredients to comprehensively care for your skin. The power of chickweed is extracted in an all-natural process lasting several weeks under the influence of sun and moon. Perfectly orchestrated this process alongside only the best organic ingredients complement the highly effective hyaluronic acid, coenzyme Q10 and a complex of cell-regenerating vitamins in a high dosage delivering anti-aging wonders for your skin.
All ingredients are carefully selected and naturally processed to preserve the valuable extracts and ingredients. MIXTUR №5 contains not a single element your skin doesn't need, no fragrances, dyes and no parabens. The bare minimum trace of one EcoCert compliant preservative is contained allowing the use of the cream over several months.