MIXTUR №4 -Ear Care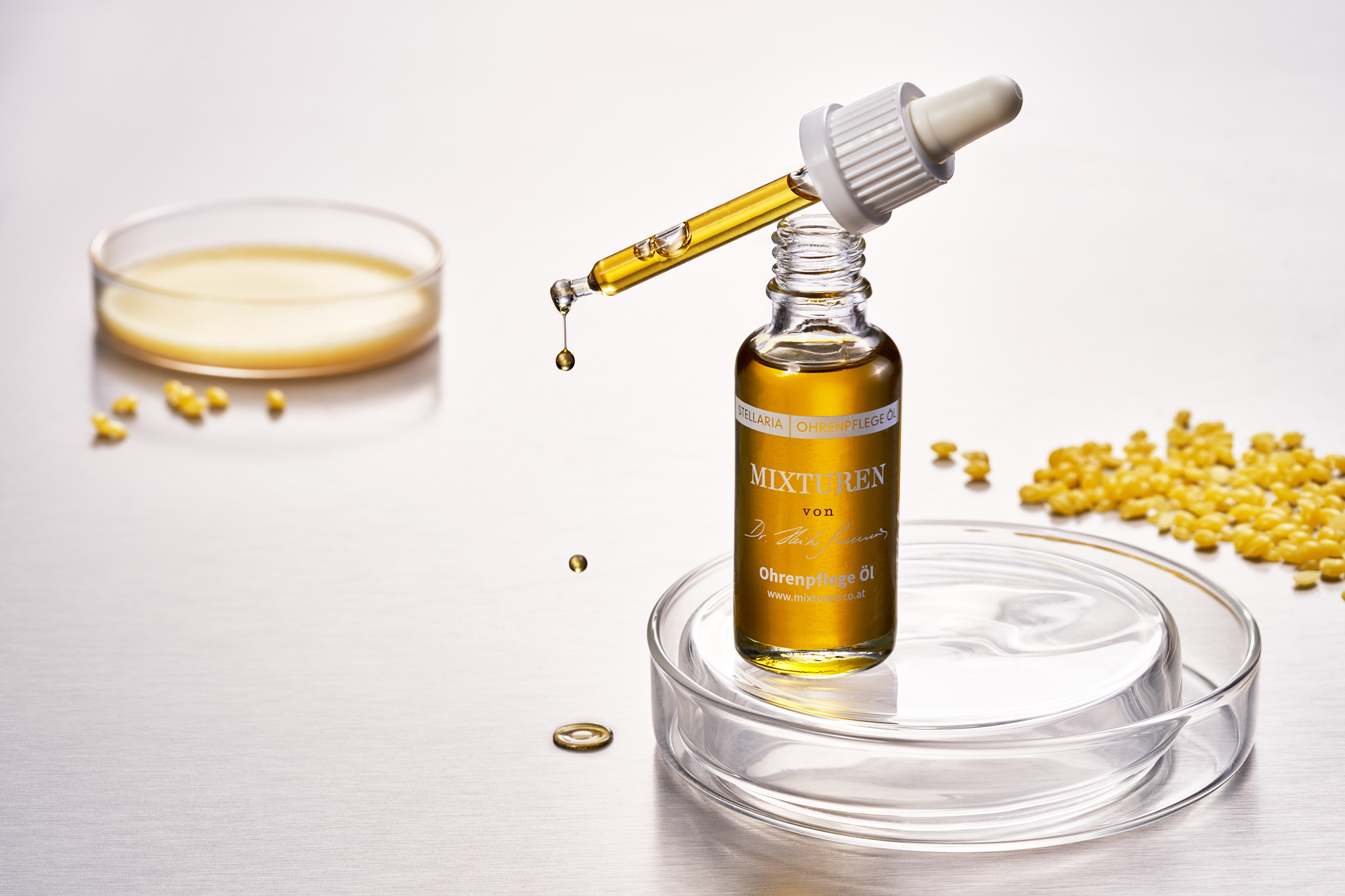 MIXTUR №4 is produced in a truly natural and gentle extraction process lasting more than six weeks under the influence of the energy of the sun and the moon.
The special properties of the Stellaria Media plant promote the relief and release of disturbances caused by environmental influences. Applying Stellaria Ear Care Oil is a pure all-natural product for proactive ear care and relief of ear pain. MIXTUR №4 into the ear promotes both care and protection to the ear. Please refrain from using MIXTUR №4 in case of injury to the eardrum.
Thanks to the pure and gentle processing of all-natural ingredients which are free of any artificial preservatives, colors and/or fragrances, MIXTUR №4 can be used without any hesitation for both babies and children.